Thursday, 8 May 2014
Academic version of this real-time GPS software receiver comes free with this book from Cambridge University Press:
Digital Satellite Navigation and Geophysics: A Practical Guide with GNSS Signal Simulator and Receiver Laboratory.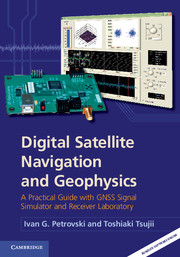 Thursday, 3 April 2014
Hello! This blog is about GNSS for everybody, in particular about tools and instruments, which make this technology available on your desktop, ...and about books.